farming process
Our Practices
We are committed to providing our customers with the healthiest, highest quality, most environmentally-responsible and humane food around. Our holistic farm practices follow sustainable, natural models to enhance the health & productivity of our crops, livestock and soils.
We manage the fertility of our farm using cover crops, rotational grazing, composting and the use of biological control methods for pests and diseases. We don't use any pesticides, herbicides, fungicides or other chemicals that may be harmful to the environment or the foods that we produce.
Our cattle and sheep are 100% grass-fed and grass-finished. Our pigs are raised outdoors on pasture and supplemented with vegetables and fruit that we grow on our farm, bread from our local supermarket, as well as milk from our local milk processing plant.
We ensure the health of all of our livestock and crops through good old-fashioned hands-on management, and avoid the use of synthetic growth promotants (HGPs), hormones and antibiotics.
We invite you to visit us at one of the farmers markets we attend, check out our produce and ask us questions. We are confident you'll agree, that we grow the best, safest, most-environmentally-responsible and most humane food available.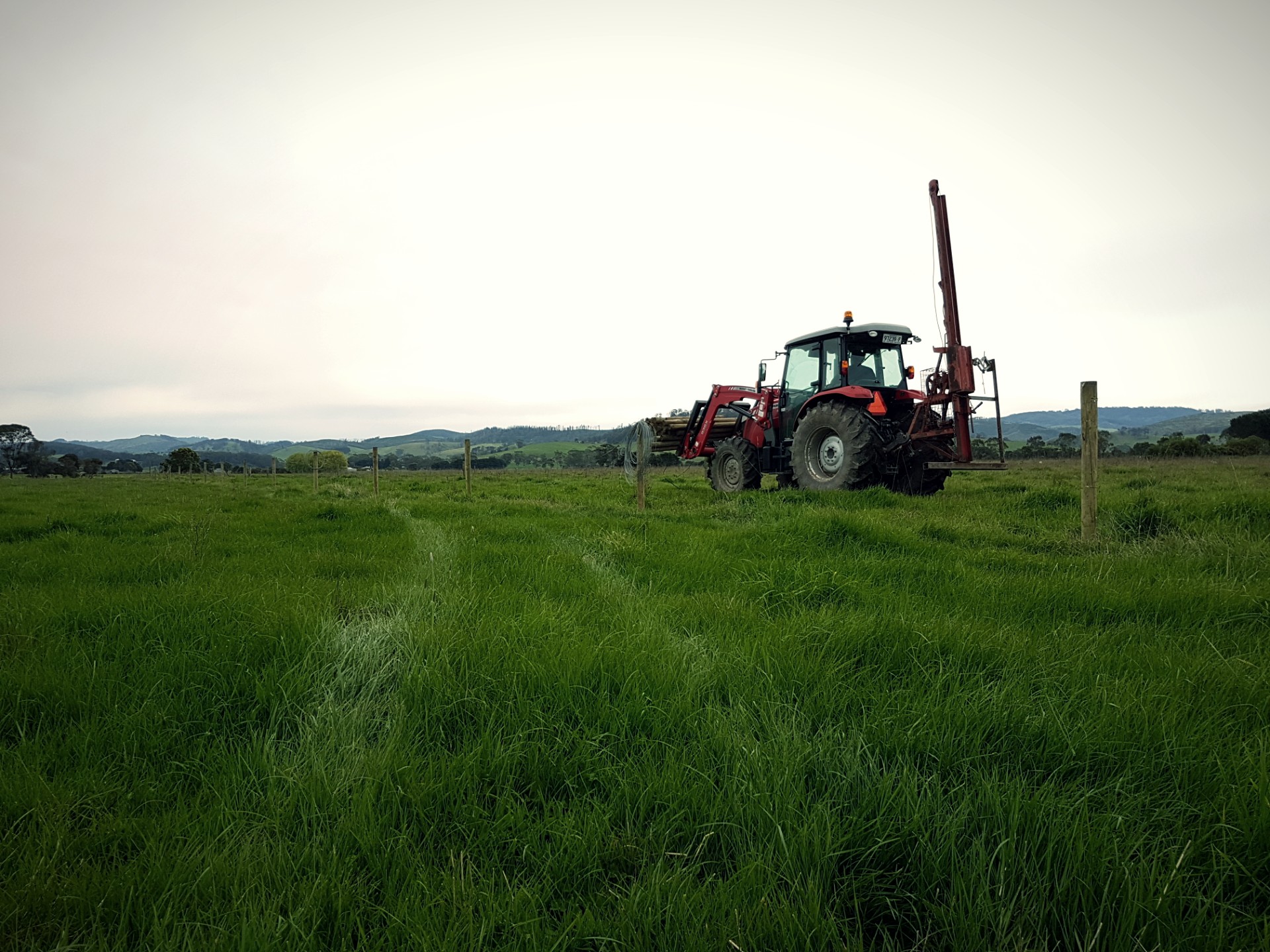 How we do things
Farming Practice
farming practice for
Grass Fed Beef
We rotate the cattle herd to fresh pasture every 5 - 7 days.
All our beef is grass fed and finished. This means no grain is used to fatten up our cattle.
During winter, we feed out hay and silage grown from our farm paddocks when necessary.
We have been awarded a Gold medal and Champion Trophy as a small producer for our premium grass fed beef at the Royal Melbourne Show - Fine Food Awards.
We also source calves for finishing from other like minded farmers in our local area.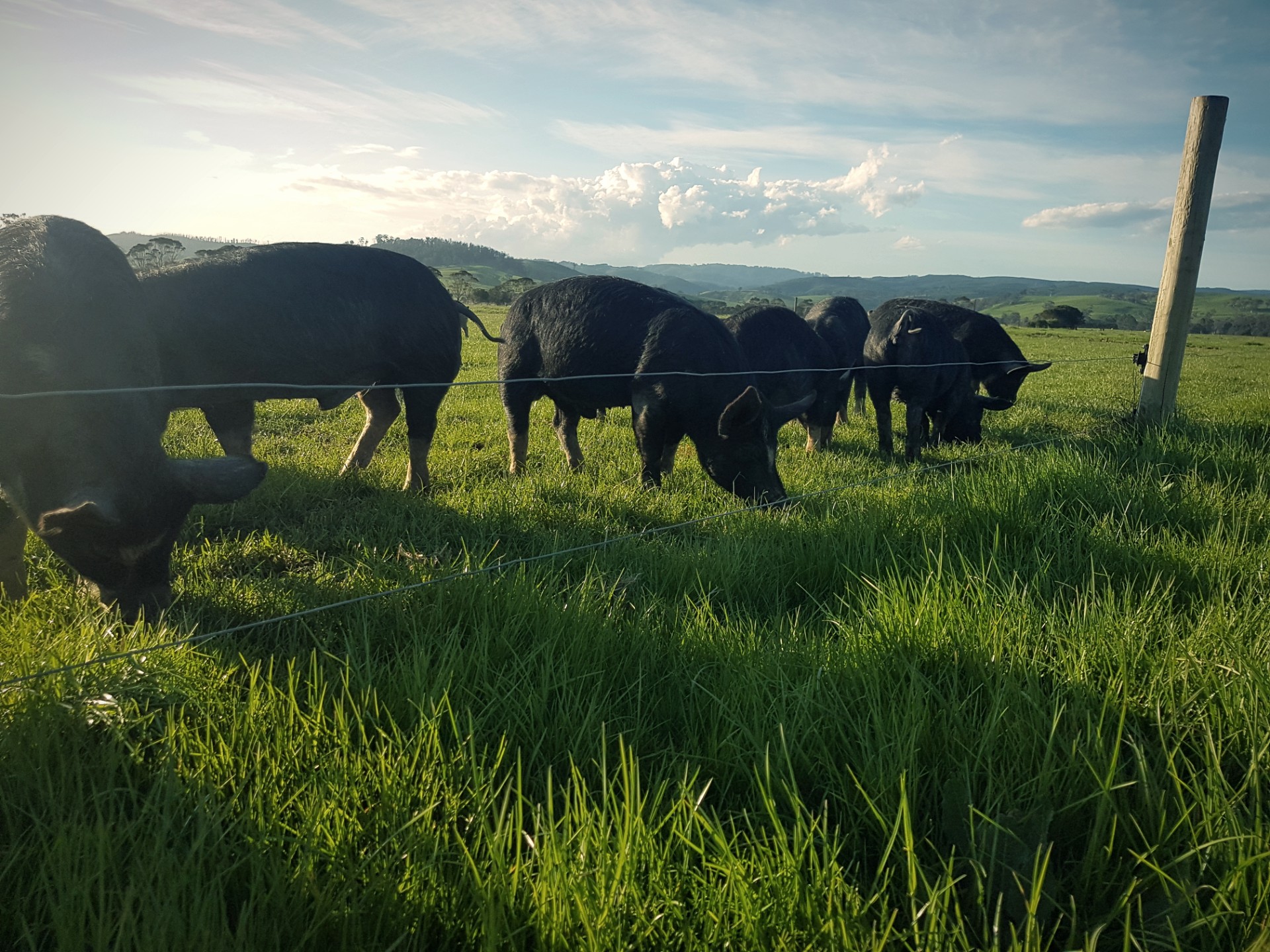 farming practice for
Pastured Pork
Our Berkshire and Wessex Saddleback Pork is naturally tender, juicy and tasty because we recognise the value that comes out of the extra work, attention and investment that goes into every animal we raise.
Our free range pork is produced strictly outdoors and only fed on pasture and milk from start to finish. No Chemicals, No Hormones, No Antibiotics. Free to roam in our paddocks day and night. Our pigs are rotated to fresh paddocks every 2 weeks.
Our hand raised pastured pork is grown by us on Wattle View Farm.
farming practice for
Grass Fed Lamb
We believe our grass fed Lamb is some of the best tasting in Australia. Our Wiltshire Horn and Wiltipoll Lambs are produced for their superior eating qualities, rather than their wool.
We have been awarded both Silver and Gold medals, and have also been awarded a Champion trophy for small producer for our premium grass fed lamb at the Royal Melbourne Show - Fine Food Awards. They are all paddock reared and grass fed in the Gippsland Region.
We don't dock tails, carry out mulesing or use lice treatments. All Natural Lamb. You wouldn't expect anything less for your family!
farming faq
Questions & Answers